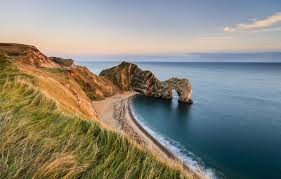 TREASURES IN THE STATE
BITUMEN: Studies have shown that Ondo State has over 42 billion barrels of bitumen in place with a reported overburden varying between 0 and 50 metres, which makes for easy access and exploitation with extensive seepages in some locations. Probable reserves of recoverables bitumen in Ondo State is estimated to be about 156 million metric tons (1.016 billion barrels). Past efforts have prepared the ground for the commencement of the commercial exploration of this proven high quality bitumen/oil sand that has multiple uses. Current efforts by the State in partnership with the Federal Ministry of Mines and Solid Minerals and other Investors have led to the issuance of another bitumen exploration license to the State in addition to the four (4) licenses already owned by the State Government.
COASTLINE: The State's coastline of 180km is the longest in Nigeria and can facilitate sea trade, construction of sea port and fishing. Variety of exotic fish and seafood such as catfish, croaker, sole snapper, mixed fish, and shrimps can be found. There is a major fishing terminal, Igbokoda Fishing Terminal, which is used for fishing in the State. There are opportunities for large scale production of fish fingerlings, fish production and processing to meet local and foreign demand.
TOURISM: Ondo State's abundant natural and cultural resources pitches the State as great location for investments in the tourism industry. All across the State are attractive and non-replicable antiquities of historical landmarks with very rich history behind them. The State's majestic scenery makes it an ideal location for movie production. From the undulating Idanre hills to the maze of creeks, rivers, and lakes in the coastal areas, the State's landscape enhance its tourism appeal especially in the film industry. Tourist sites in the state that are available for partnerships include

  Idanre Hills Tourist Centre in Idanre Local Government

Ebomi Lake Tourist Centre, Akoko South East Local Government

Igbo Olodumare in Ileoluji/Okeigbo Local Government
        Other areas of interest for investors include:
 Resort development along the State coastline.

Hotel & hospitality development in the Capital city

Reational Parks and garden development.
DEEP SEA PORT: Ondo State has tremendous potential to be a maritime hub in west Africa. The State has over 100km of coastline with natural depths of 14m-18m allowing for the construction of deep sea ports capable of handling the largest class of container vessels thereby saving costs for Ship-to-Ship activities. Key areas of partnership with the State include Deep seaport development, offshore logistics base development and coastal road development.
CULTIVATIBLE LAND: The State is acclaimed to have the most fertile ground in the region with a mix of different land types that can be found across Nigeria and varied favourable ecological and climatic conditions – from swampy lands in the southern part to tropical rainforests in the central and savannah lands in the northern part of the State. 80% of the land in the state is arable and can be utilized for lucrative and commercial agriculture.
DAWN: The Development Agenda for Western Nigeria (DAWN) is to ensure that the governments of the South West regional states of Nigeria – Ekiti, Lagos, Ogun, Ondo. Osun and Oyo develop and agree on a common set of development strategies that and enable the States of the region and its indigenes to experience a common level and set of development, across all sphere of human existence i.e economic, technological, social educational, humane etc. Ondo State has a comparative advantage in the areas of oil and gas, energy and agriculture and it's expected to play a pivotal role in the realization of the DAWN's vision of attaining a developed country's status in infrastructure, human capital, living standrds and governance by 2020.