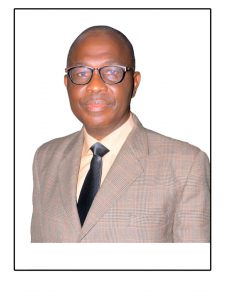 Bayo Philip, Permanent Secretary, MEP&B
Functions of Permanent Secretary's Office
The Permanent Secretary is the Chief Administrative Officer as well as the Accounting Officer of the Ministry. He manages and coordinates the day-to-day operations of the Ministry and provides important advice to the Honourable Commissioner. He is responsible for the the efficient effective and economical management of the Ministry.
PROFILE OF BAYO PHILIP, B.Sc, MBA, mnim, fipan
Mr. Philip is an astute administrator of about 30-year standing, with a hand-on experience spanning various sectors of the Ondo State Public Service.
Before his appointment as Permanent Secretary in 2019, he was at various times the Director of Finance and Administration (DFA) in Ministry of Education, Political and Economic Affairs Department, Ministry of Finance, Hospitals Management Board, among others.  Prior to his deployment to the Ministry of Economic Planning and Budget, he had served as Permanent Secretary, Service Matters Department, Office of the Head of Service and Ministry of Physical Planning and Urban Development.
Mr. Philip is a rounded technocrat, exposed locally and internationally to training, workshops and conferences in institutions such as Lagos Business School (LBS), Centre for Management Development (CMD), Administrative Staff College, ASCON, Badagry, Royal Institute of Public Administration, RIPA, London and 2022 World Urban Forum in Poland, among others.
His vision for the Ministry is to lead a virile and well-motivated workforce capable of delivering effectively and efficiently on the core mandate of the Ministry.